Google AdWords is Google's advertising system in which advertisers bid on certain keywords in order for their clickable ads to appear in Google's search results. This is how Google makes money since advertisers have to pay for these clicks. Depending on the competitiveness of the keywords AdWords may or may not work for your business. But in most cases we have seen Adwords are very effective as long as you choose the right keywords.Before that   you should know Google Adwords work. Lets see into it:
People use keywords for searching a specific product or service.
If the search keyword matches the keyword you had chosen for Google Adwords then your paid ad appears next to or above organic Google search results.
When people click on your ad, they'll go to your website to learn more or buy.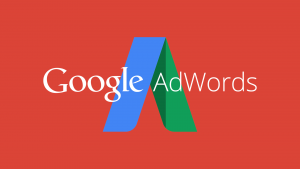 Paid advertising is probably the most direct, most effective, yet most complicated one. We internet marketing dubai is a leading company specialized in Digital Marketing in Dubai. We have done Google Adwords for our clients and know the benefits of it. Here we discus about some of the benefits of GoogleAdwords.
Measurable
By using Google Adwords every single aspects of your marketing is measurable. You will be able to measure the number of clicks, number of impressions, click through rate (CTR), number of conversions, conversion rate, cost per click (CPC), cost per acquisition (CPA), etc.
Cost effective
One of the best things in Google Adwords is its cost effectiveness. You only need to pay when someone clicks your add and also you can set the budget per day. With the help of skilled professional your campaign performance will be optimized in a way where your cost per click will gradually decline over time. This means, you'll be able to see an increase in traffic without increasing your costs.

Highly targeted
Google Adwords are highly targeting which include:
Location targeting – This allows you to target specific geographic locations. You can select the location where your add can be shown. You can choose locations such as entire countries, areas within a country, cities, territories, or even a radius around a location.
Mobile targeting – This allows the advertisers to target mobile device users.
Language targeting – AdWords has over 40 language options for campaign targeting.
Time Targeting:  AdWords allows advertisers to select specific hours during the day for optimal targeting.
Fast, Transparent Results
This platform shows you easy-to-understand results and reports of your campaigns extremely quickly after it goes live. It's easy to analyze the progress of your AdWords campaigns because its dashboard gives you all the information related to each campaign. It is extremely transparent system, which doesn't take long to understand and navigate.
Need help with Google Adwords? We offer Google Adwords Consulting services to meet your specific needs. Our digital marketing dubai has an expert panel who put all their effort to make your project the good one. Internet marketing dubai have Digital Marketing in Dubai with seo company dubai, online marketing agency in Dubai, social media marketing dubai. We have one of the best facebook marketing dubai. We provide adwords dubai, digital marketing dubai, internet marketing dubai, email marketing in dubai and digital marketing uae.
Services of internet marketing dubai: digital marketing dubai – Digital Marketing in Dubai – adwords dubai – best seo company uae – digital marketing uae – dubai seo company – email marketing in dubai – dubai seo services – facebook marketing dubai – google adwords partner dubai – internet marketing company dubai – online marketing dubai – search engine marketing dubai – search engine optimization dubai – seo company dubai – seo company in uae – adwords marketing in uae – online marketing agency in Dubai – social media marketing dubai.