A facebook page is extra ordinary free promoting social media for organizations. The pages will help the organizations to recognize themselves and build a great brand. Today facebook marketing dubai has become very popular among all the brands and you will find every popular brands have their own facebook pages. These brands are maintaining their facebook pages and are active on almost a daily basis. Not only the big brands, small business can also benefit greatly if they make optimal use of facebook marketing dubai. Our facebook marketing uae provides the best and active facebook pages to your business and thus increase the customers to you. Let's see some of the points to be noted when doing facebook marketing in dubai.
Have a clear goal
We should have a specific goal before you start your facebook page. Then according to it you can post regularly and engage your customers. Setting a goal and strategy gives you direction for your Facebook marketing and a way to measure your success.
You should have a business page not a profile
You should create a facebook page rather than a facebook profile. Page look similar to personal profiles, but they include unique tools for businesses, brands, and organizations. Your fans can like your page to see updates from you in their News Feeds, which you can't do in personal profiles. If your are not much familer about this you can consult with a facebook marketing expert dubai.
Create URL
When you create your page you will get a random URL but to make your page more shareable and easier you have to change it to a more recognizable one.
Cover photo and profile picture
You should have a cover photo to capture the attention of new visitors and encourage them to explore and learn more. Also add a profile photo that will be easy for visitors to recognize. You can add your company logo or a picture that recognize your company as profile picture.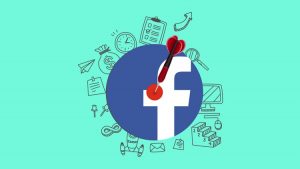 Post regularly
Posting regularly will attract the users to check your page to see the new updates every day. But keep in mind to post interesting contents.
Encourage comments
Encourage the comments of your users and respond to them as quickly. Failing to respond will weaken your Facebook friends and their willingness to engage with you.
Use pictures and videos
Pictures and videos are important element of Facebook's appeal. It's good to use them frequently to keep your friends engaged and entertained.
Promote your facebook page
You can promote your facebook page through your business so that your social media works hand-in-hand with more traditional marketing methods. Provide your Facebook address on your letterhead, business card and website, in store, in advertisements, and in your email signature.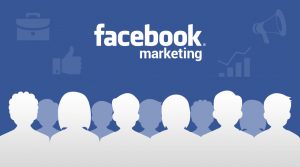 Internet marketing dubai provides affordable facebook marketing and social media services in Dubai. We are one of the leading facebook marketing company in dubai. We have highly trained marketing professional who are experts in digital marketing dubai and provide effective social media marketing services for your businesses in Dubai. Our facebook marketing dubai will give your business more customers and thus increase the profit of your business.