Social media is the most cost effective way to market your business. Through digital marketing your business will reach to the world which will help you to grow your business. Today there are many social medias through which you can market your products and reach world wide. But the important thing is that how to use social media in the right way for your business promotion. Here are some of the tips from top most company, social media marketing dubai.
Frequent and consistent
You should not post regularly but your post should have uniqueness. Do not over post or deviate from your brand's message.
Focus on your customers
Many brands use their social media account for promotional purposes. Avoid using such methods as it does not give any value to followers. Instead find and share the information that your customers want to see and mix some promotional content in it.
Interact with your customers
Interact with your current and future customers through social media. Get them involved and always promptly reply to outreach. Social media isn't a soapbox, but a tool for engagement.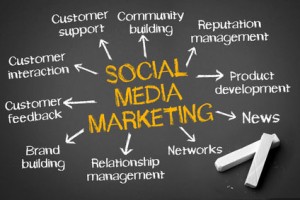 …
continue reading →