SEO stands for search engine optimization, it is a method through which you can improve the visibility of your website on search engines, it makes your website appear on google when people search for certain queries. The more visible your website is on google the more chances of getting traffic from google searches.
Investing in SEO is always recommended to boost your website and get more traffic. Search Engine Optimization has become an essential part of any successful marketing strategy. A well-optimized website and active social media pages can easily take your website to the next level!!!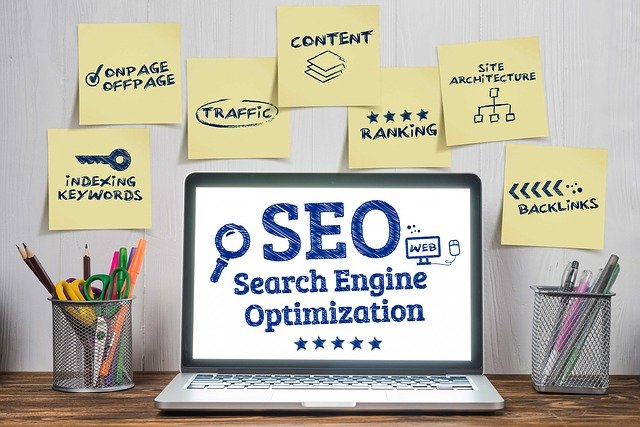 Working of SEO
Google and Bing use bots or spiders to crawl the web pages from site to site. They collect all the information regarding those pages and contents, and finally, they put them in the index. When the pages get indexed they start to appear on searches. There are many factors taken into consideration before indexing the websites into the search engine. It is recommended to make your website a fast-loading one and mobile friendly. Studies say that majority of google searches come from Mobile devices, so it is essential to make your website friendly across all devices. Contact Internet Marketing Dubai, the leading SEO company in Dubai for boosting your website through different SEO techniques.
Benefits of SEO
1. Targets quality traffic
SEO is an inbound marketing technique, which is one of its main benefits.
Inbound tactics focus on making it easy for your audience to discover your website when they need information, as compared to typical "outbound" advertising channels, which entail reaching out to customers whether they want to hear from you or not.
2. Gives better credibility
When a website ranks high on search results that website is considered to be of high quality and trustworthy by different search engines. Improving the speed of the website, making it more mobile-friendly, and adding relevant content make your website rank much higher. It is also recommended to add videos to your web pages in order to reduce the bounce rate of the website because nowadays people tend to prefer videos more than reading content for a long time.
3. Cost Less or nothing
SEO is not at all a costly online marketing technique. It doesn't cost much. Search engines crawl the websites every now and then and rank the website if they find relevant content and information. Unlike other online marketing techniques like Paid Ads, Social Media ads, you don't have to pay much in order to rank on search engines.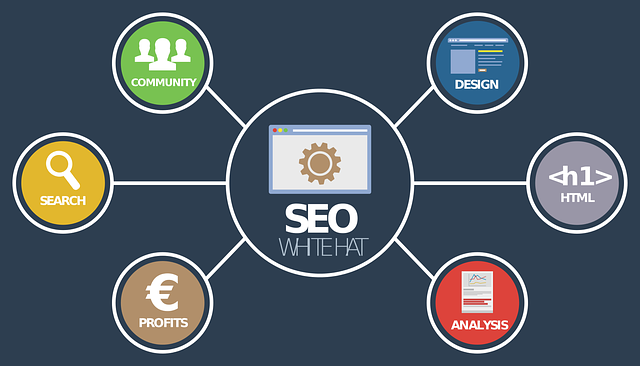 4. Boosts PPC Campaigns
SEO can also boost your PPC campaigns to a great extent. When a website is ranking high for both search results as well as PPC ads that improve the credibility and trustworthiness of your website. If you employ a high-ranking page as part of PPC advertising, it may perform even better, especially if the keyword has a cheap cost-per-click. Our experts at SEO company in Dubai can easily accomplish such tasks for your website.
5. Helps in Content Marketing
Your site will rank higher in search results if you create useful material for users, including text, images, and videos. However, Search Engine Optimization can help you with your content marketing efforts as well. Make sure your material is high-quality and optimized for the keywords you want to rank for and keep it fresh by updating it on a regular basis.
6. You can compete with Competitors
It is very important to optimize your website for Search Engines because all of your competitors will be employing different SEO techniques in order to rank higher in search results.
7. Reach More People
SEO is the simplest form of online marketing. The users and customers mainly depend on search engines for all their queries, so it means that you have a wide range of audiences available. You just have to use the right techniques and make sure that your website appears on search engines.
8. Ranks Better in Local Searches
People tend to search for services using "near me" phrases. The majority of such searches result in conversions. It is best to have an account in Google My Business and rank your business on local searches. Through google my business you can add the details regarding your business, you can also add different photos and videos regarding your products and services. We are a proven SEO company in Dubai that guarantees you better results for sure.
9. Access to proper data and analytics
You can easily get quantifiable analytics reports for your SEO results. There are many default tools like google analytics and google search console through which you get accurate results of the happenings on your website. You get to see a list of queries for which your website has been searched and clicked. Through this list, you can optimize your website for improving its ranking.
SEO vs. SEM
When you know more about SEO, you will definitely come across the term SEM. SEM stands for Search Engine Marketing. SEM is an umbrella term that includes both PPC as well as SEO.
In Search Engine Marketing, ads are made use of in order to appear higher on search engines. There are different types of ads available on Google Adwords through which the best ad type can be used for your website.
Google's Ranking Factors
Google takes hundreds of factors into consideration when ranking a website for user queries. Some of the ranking factors are the number of quality backlinks, bounce rate, internal linking, etc.
Optimizing your website for search engines is a must thing to do. Through this technique, you can easily get quality traffic from the searches and boost your business or online store.
SEO Company in Dubai
If you are looking for a Search Engine Optimization (SEO) company in Dubai, UAE, you can definitely contact us. Our experts at Internet Marketing Dubai uses proven SEO tactics and make sure that you get the best ROI results. Contact us now for knowing more and get a free quote. Also, check out our website for different online marketing services we offer.