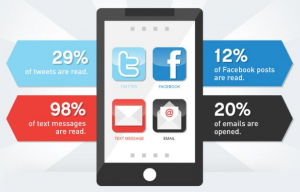 SMS marketing companies in Dubai is growing day by day as it has become one of the popular tool for marketing. It is easier and offers a greater brand reach to the customers. It is the only way to reach both smart phone and non-smart phone users. But it is not much popular among businesses as many of them think that it involves a lot of cost. But the reality is different. So before going into the SMS marketing you should know its advantages. Then only you will understand it's important and benefits. There are many SMS gateway provider UAE who provides bulk SMS in UAE. But you should select the right one for your business.
Internet marketing Dubai is one among the best bulk SMS service provider in UAE. We provide exclusive promotional bulk SMS Dubai that gives instant access to your business. We are one of the cheapest bulk SMS service providers and work as per the requirement of the client. We have been working for years in SMS marketing UAE and have consolidated its presence in the market and have been providing world-class services to its clients. We also offer our service in etisalat SMS marketing and du SMS marketing.
Now let's have a look into the advantages of SMS marketing:
Leads Response rate
SMS marketing has a high response rate. The retailer gets a high response from the customers within 15 minutes after their SMS is send. When compared to email the response rate for SMS marketing is high because when a subscriber feels a friendly buzz in their pocket or hears a Dog tone signaling a text message, they always look. In some cases, text messages are automatically opened, where emails aren't. So the chances of reading your message are higher which lead to increase in response rate from customers.
Instant delivery
SMS help your business to reach your customers within no time.  The average time for all mobile carriers and SMS services is less than 7 seconds from send to receive.
Flexible
SMS marketing service makes it easy to customize your text message campaigns to the needs of your SMS subscribers. You can send SMS to targeted group or send thousands of SMS messages to your entire list. SMS services easily integrate into your other online marketing strategies.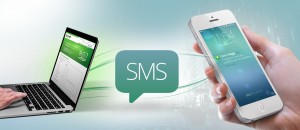 High open rate
SMS have high open rate compared to email marketing. Almost every SMS sent is opened whereas only a fraction of emails sent are read. When a customer receives message he always look. The chance of ignoring is very less. In some cases, text messages are automatically opened, where emails aren't.
High conversation rate
Compared to any other marketing SMS have high conversational rate. In SMS there is an incredibly high rate of subscriber action.
Reliable
SMS has more of a direct connection to your customer base. It also doesn't have any spam.
Limited personal details required
Some customers won't be willing to give their personal information. So if they need to receive any generic discount messages or news of upcoming sales from their favorite retailer then the customer only needs to provide their mobile number.
We Internet Marketing Dubai provide best SMS marketing UAE campaigns with high conversion rate. We have over 5 million mobile number databases which are well categorized and sorted for any type of business. Call or Whatsapp at +971 55 494 3599 or contact us for more details –  www.internetmarketingdubai.com.